Zero Gravity Oy, a startup alumni from ESA BIC Finland, has been selected as the winner of the "Satellite Data as a Service" category.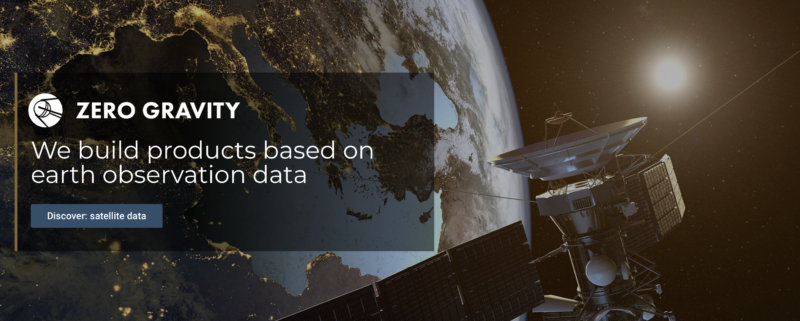 Zero Gravity is a Finish company with deep roots in R&D, software development and AI. Their product, UrbanAI is a data fusion tool developed by Zero Gravity Oy to model close to real-time city states in terms of environment, emissions, energy consumption, traffic, using satellite imagery data and other datasets, all in one place. Our platform goes beyond data fusion and has embedded analytics functionalities such as time series & reporting possibilities.
About the PUSH Program:
PUSH, a platform initiated by ESA, enables companies to offer their innovative space-related products and services to other European companies within the New Space ecosystem. ESA provides allocated funding to procure these services, and the winners will, in turn, offer them for free or at discounted prices to other European companies through a competitive process. This co-funding opportunity from ESA plays a pivotal role in boosting the business development prospects for both the providers and their potential customers.
The Winning Companies have been:
CYSEC – Winner of the [Theme 1: Satellite as a Service] category.
Ride Space – Winner of the [Theme 2: Launch Brokerage] category.
Zero Gravity Oy – Winner of the [Theme 3: Satellite data as a Service] category.
——————
We, ESA BIC Finland, are part of the wide European ESA BIC network. We also have a broad network of other partners who help to support the initiative including financial partners, technical and business support partners, legal and IPR partners, city, and event partners.
——————
---