APPLY TO ESA BIC FINLAND AND SPIN YOUR BUSINESS TO NEW HEIGHTS!
WELCOME TO ESA BIC FINLAND
Thank you for your interest to apply to ESA BIC Finland, and welcome! You can apply and incubate your idea with us, at any time, if you use positioning, satellite maps/images or other space assets in your products, or have invented new hardware or software that could be useful for the space industry.
ELIGIBILITY CRITERIA
First, it's important that you meet both the following criteria to be eligible to apply for ESA BIC Finland:
Your startup is less than 5 years old
Your startup is or will be a registered business in Finland
Are you a non-EU team?
You can apply for a Finnish startup visa.
THREE STEPS TO APPLY TO ESA BIC FINLAND
If you are eligible to apply, please read and follow the below steps (01,02,03), to apply to ESA BIC Finland. If needed, you can contact us for further information.
*** We encourage you to complete step two (02) and step three (03) at the same time if you are sure that you have identified your space connection in step one (01) and your business plan. ***
01 IDENTIFY YOUR SPACE CONNECTION
Please identity your own space connection out of the following three types: 1) An upstream space connection; 2) A downstream space connection; or 3) A technology transfer. For more detailed information about the three types, download and read the document below.

Upstream
Your idea exploits or introduces new technology in the space domain, or you intend to be active as a supplier to the space sector, in one of the following areas (including systems, sub-systems, components, and services):
Launchers
Satellites
Ground systems
Human spaceflights

Downstream
Your idea is about utilising space systems or exploiting space technology in a non-space domain (e.g. on Earth) in one of the following areas:
Satellite Navigation
Earth Observation
Satellite Communication

Technology transfer
Visit ESA Space Solutions and ESA IP for commercialization websites and search for technology you can use. Access to EO data here. Examples include:
Hardware
Software or Firmware
Knowledge, processes
Intellectual Property Rights (IPR)
Still unsure about your space connection?
Please download the full documentation to learn more.
02 APPLY FOR FUNDING DECISION TO BUSINESS FINLAND
If you've confirmed your space connection by checking our criteria in step one (01), you can now move onto step two (02): Apply for funding decision to Business Finland.
2023 EXCEPTION to this step: Business Finland is closed between 1 June – 31 July. You do not need a decision by the 16 June 2023 deadline in this round due to this exception. You should have it by the pitch day which will be in the end of August 2023. It is sufficient to send your TEMPO Application to Business Finland by the 15th of June.
Business Finland is our co-funding partner and it is required that you receive a positive funding eligibility decision from Business Finland in order to enter our ESA BIC Finland program. You are asked to fill in the Tempo Funding application to Business Finland and your Business Finland decision should arrive to you in a few weeks.
Want to learn more about applying to Business Finland?
Visit their website below for more information about the Tempo funding application.
03 FILL IN THE APPLICATION WITH ESA BIC FINLAND
Please carefully download and review all ESA BIC Finland application documents below as part of step three (03). We can then provide one personalized coaching session to help you complete the application to ESA BIC Finland.
Mandatory documents to submit the application are:
ESA BIC Finland BAP Template – Cover Letter Requirements Executive Summary_2019b
Business Plan
ESA BIC Finland Incubation Proposal_2019
Submit your application documents to esabicfinland@aalto.fi
If you have any questions, you are welcome to contact us.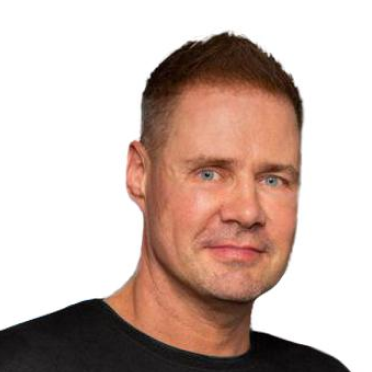 Kimmo Isbjörnssund
Head of ESA BIC Finland
kimmo.isbjornssund@esabic.fi
(+358) 50 443 6855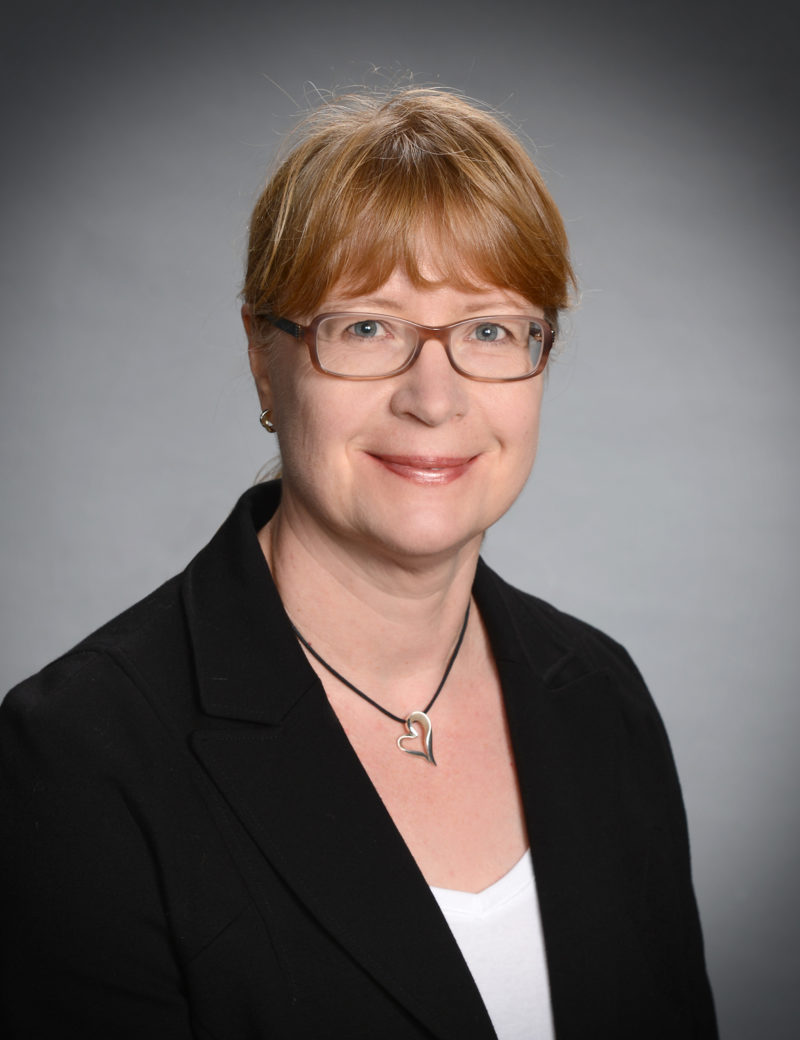 Kirsi Polvinen
Project Coordinator ESA BIC Finland
kirsi.polvinen@aalto.fi
(+358) 50 400 1015
ESA BIC Finland selections panel takes place approximately one month after each ESA BIC Finland application deadline. In the "Requirements Checklist" of your ESA BIC Finland application document please write "compliant" for the Business Finland funding decision to note that you have already applied for the Business Finland part of the funding. During the selections panel, your entry may be accepted into ESA BIC Finland but don't worry and please expect a delay if you haven't received a positive funding decision from Business Finland yet. The timeline shows the journey of the application process: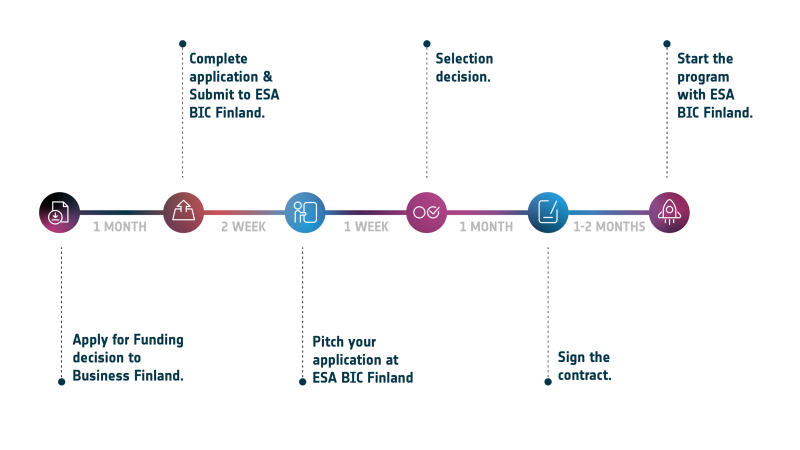 Ready to fill in the application with ESA BIC Finland?
The application files will be sent directly to your email inbox.