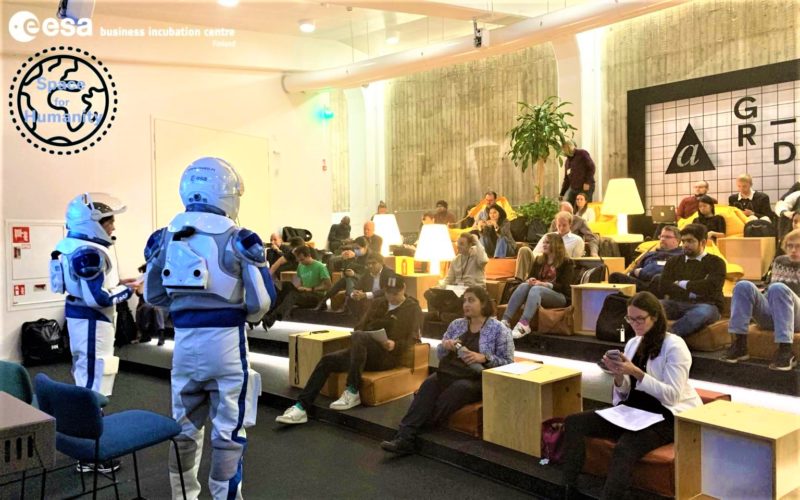 Space for Humanity organized by ESA BIC Finland is a five-day boot camp for future impact entrepreneurs equipping them with ideas, tech, and community.
During the week from 8th-12th of November 2021 in Espoo, Finland, changemakers from diverse backgrounds learn from pioneering impact and space entrepreneurs and experts. They build transformative ideas leveraging space and space technology to positively impact the future of people and the planet.
Together with the event partner from Startup Foundation and Founders of Tomorrow, the event has attracted 45 participants with a diverse background of 12 nationalities. 'Inspiration' is, after all, the impression of all participants from the program through 5-day of meeting, teamwork, sharing, and connecting at boot camp.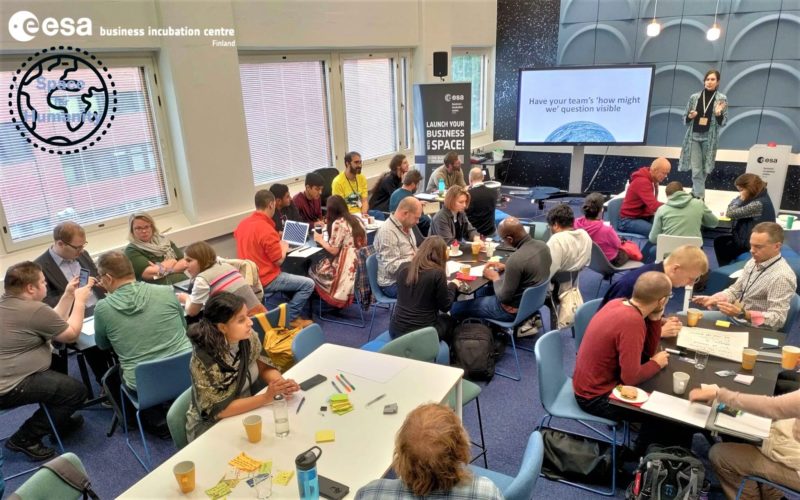 Not only creating an inclusive network from all people who have a specific interest in space and its topics on Earth, but the program has sparked passionate discussions by addressing out-of-the-box questions about Space and our possibilities to build lives out of space.
With great content, Space for Humanity has imprinted its memories with the audiences by excellent guest speakers coming and giving their speeches at the event, from space academia, public organizations, and especially startups who directly inspire participants to grow their mindset out of space for a better future of humanity on Earth. These topics are varied and exciting for all participants and for us as organizers at ESA BIC Finland. They are valuable sharing of how space applications could help us improve our human daily loves to moving stories of space engineering experienced a replicated habitat living on Mars (the project was in Greenland), just to name a few.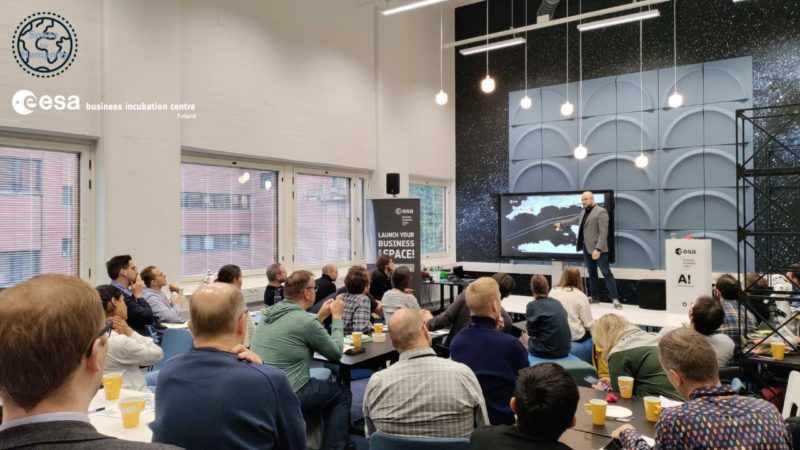 From day 1 to day 5, it has been a unique experience for all people with continuously changing modes of different indoor and outdoor activities: reflection sessions, panel discussion, walk and talk, space for earth workshop. Hence, our participants have opportunities to share engaging moments with each other, from having meals, chit-chatting, group competing in a space startup idea contest, to community sauna on the Aalto campus. These prove that as an earth 'citizen', like any of us, with an entrepreneurial and creative mindset, could easily adapt, connect, be creative, and achieve bigger things together.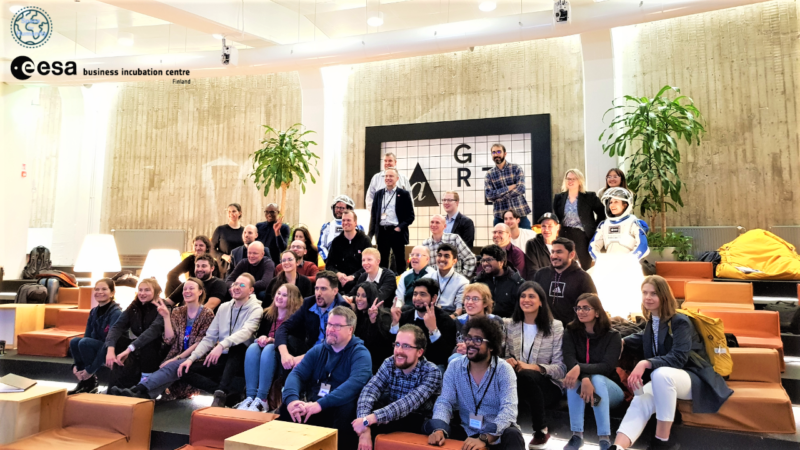 Ending our boot camp with emotions and memorable discussions, our participants would bring with them their network connections, friendship, momentum to grow an entrepreneurial mindset, and most importantly, encouragement to contribute space ideas for humans.  
Regarding entrepreneurs' role in space development, one of the honored guests has delivered a message to all participants at the boot camp that of all things we do in our lives:
"Ages don't matter. Attitude does"
For this reason, we would like to thank all participants, partners, guest speakers, and our internal team for making this event happen. We would keep the entrepreneurial spirit on and inspire it throughout our future activities!
ESA BIC Finland: Sky is not the limit!  
About Space for Humanity Bootcamp 
Space for Humanity organized by ESA BIC Finland is a five-day boot camp for future impact entrepreneurs equipping them with ideas, tech, and community. Space for Humanity is organized by ESA BIC Finland in partnership with the Startup Foundation, Founders of Tomorrow, Aalto Design Factory, Helsinki-Uusimaa Regional Council, City of Espoo, and Technology Industries of Finland Centennial Foundation. Find out more about the event on the website and LinkedIn.
---