The Index Award winning, ESA BIC Finland company Solar Foods receives new EUR 3.5 million funding to boost the commercialisation of the first food produced completely without agriculture. Solar Foods scales from pilot phase towards commercial operation aimed for 2021.
Biggest investors were Fazer Group, Holdix Oy Ab, and Turret Oy Ab. Lifeline Ventures. Solar Foods and Fazer Group are starting a strategic partnership for suistainable food producing research. Fazer Group's sustainability goals by 2030 are: 50% less emissions, 50% less food waste, 100% sustainably sourced and more plant-based products.
Congratulations from us at ESA BIC Finland!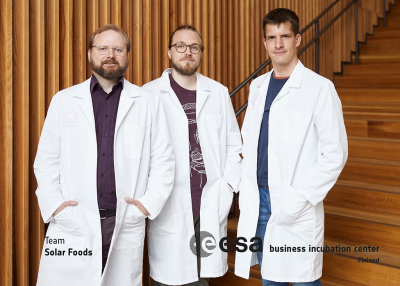 ---