Awake.ai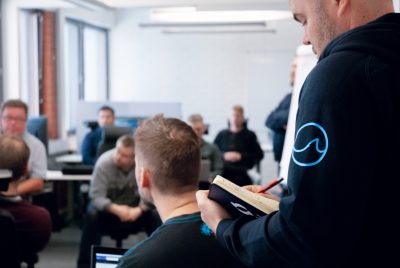 Automation is slowly entering into our everyday lives. Artificial intelligence is already cleaning our homes, autopiloting our cars and cutting our backdoor lawn, but soon it will be applied to a new field — and in a much larger scale.
Awake.ai is a one-year-old Finnish startup that is going to tackle a big bunch of modern-day problems by automating port and ship operations. The main idea is to enable autonomous ships that can dock to smart harbours in an efficient, safe and eco-friendly manner. Company is currently working with European Space Agency's Business Incubation Centre (ESA BIC).
Awake.ai is growing fast and solutions are developing quickly. During last summer — just shortly the startup kicked off its cooperation with ESA BIC  — the company was awarded with growth engine funding from Business Finland. After that, things evolved rapidly and now Awake.aI has its team and network of connections assembled.
Today, the start-up is cooperating with ports all over the world and it is one of the main development partners with Port of Rotterdam. The startup and the port both have great ambitions. Port of Rotterdam has declared that it is going to be the world's first harbour that can take in fully automated vessels. Awake.ai, on the other hand, aims to be the world's most trusted smart ports and autonomous shipping platform and ecosystem orchestrator worldwide by 2025.
Automation is all about efficiency
We had a chance to make a short interview with Karno Tenovuo, CEO and the main innovator behind the project. Tenovuo has been working in the field of marine technology for a while now. He established the Rolls-Royce Marine's Ship Intelligence business, and during his time there he and his team were able to develop the world's first remote-controlled and autonomous ship. Still, the problem remained that even if there were fully autonomous ships, all ports were still working manually. For that reason, there was high demand for solutions for both ends.
Automation is all about efficiency. Tenovuo points out that currently in the maritime logistic chain about 40 percent of the time goes to waiting at ports. A hint of AI would help at the early stages and data shared transparently in real-time could speed up things considerably.
The team behind of Awake.ai consist today of about twenty people. Vast number of the employees are from the same team that operated under Rolls-Royce Marine. Awake.aI is currently hiring new talents from all over the world. According to Tenovuo, the team has great working atmosphere: "We have a common passion, so we come along splendidly."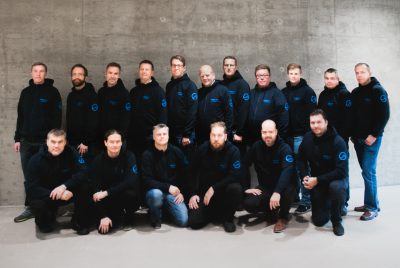 Brains for the eyes and ears
Opinions toward automation are constantly evolving. Tenovuo admits that years ago even heads of big shipping companies commented: "Things like that will never come to reality" Little did they know, because in recent years the ever-increasing inflow of technological innovations and constant improvement of machine learning has changed the way people think. The magnitude of machine learning based optimisation was first seen in more efficient energy usage and in optimisation of naval routes.
These days ships are already collecting data with their "eyes and ears." To this foundation it is easy to develop "brains" and logic that autonomous ships will require. Awake.ai's goal is to provide a "Smart Port as a Service" business model that would offer the customer a full platform on which to operate. In the future, human contribution will be targeted more to the observation and maintenance.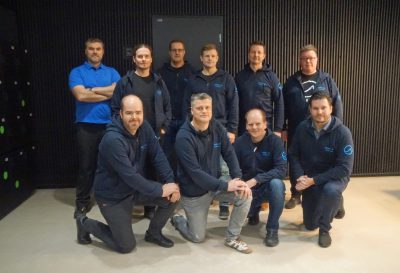 "We bring space technology to marine industry"
The connection between European Space Agency and Awake.ai raises questions. What marine company has to learn from space industry?
Tenovuo admits that the link between these two fields can sound odd at the first hearing : "You have to control rockets and satellites from the earth. In a sense the idea is just the same with ships that you must control from land. So, when you think about it, the distance between space and sea is insignificant."
A second common factor is cyber safety. Information between satellites must be accurate, and third parties should not be able to corrupt the data. This is also true when you think of thousands of ships sailing at the sea at the same time.
"You have to have some field of industry as a reference point. So, when you think about it, space industry is the perfect reference point for us", Tenovuo tells me .
Interview & article: Samuli Leppälä
Proofreading: Katja Pätsi
---